1. XAllegroX (DJ Stingray's Molto Allegro Mix) 5:15
2. XAllegroX (Hecker Scattering.m Sequence) 12:21
3. The Shape Of Trance To Come (Tale Of Us Remix) 6:04
Having founded the respected experimental label Presto!? and crafted some of the most unique dance music of the last decade, Lorenzo's latest release showcases his sound reworked by Presto!? labelmates and friends; masked Detroit mainstay DJ Stingray and acclaimed German sound experimentalist Hecker. In addition there will be a remix by acclaimed Italian duo Tale Of Us released alongside as a digital only extra.

Originally released on Warp in September 2017, 'XAllegroX / The Shape Of Trance To Come' saw Lorenzo serve up two of his most distinctive deconstructions and augmentations of '90s trance archetypes, championed by Aphex Twin, Dixon, Pete Tong and Pitchfork.

With each remixer revered in their own lane, the new 12" sees DJ Stingray (Tresor, Clone, Diagonal Records), turn in a ominous offering built to scald the biggest rooms and the sweatiest basements - stripping back the original with a blown out bassline darkening and disrupting the bright-lit synths that reach endlessly upwards. Whilst Florian Hecker (Editions Mego, PAN, Rephlex) subverts the euphoria by driving it to its inevitable melancholic endpoint, relentless repetition without resolve transfigures the sound into a skeletal remnant of its original state.

'The Shape of RemiXXXes to Come' follows the release of Lorenzo and Francesco Fantini's original score for Yuri Ancarani's film The Challenge about the lifestyles of the Qatari super-rich, released on Warp in March. The new club-ready edits also arrive in the middle of another busy period for Lorenzo – last month he headlined a sold out London show, and he'll be performing live at Sonar in Barcelona for their 25th anniversary.

Lorenzo's credentials as a visual artist continue to go from strength to strength too – in May he teamed up with Carhartt WIP for BANNERAPOCALYPSE, a visual mini-retrospective held in Milan and dedicated to the collaboration between Lorenzo and graphic designer / art director Daniel Sansavini, exhibiting over 50 unique banners from Senni's global tour for his 'Persona' EP.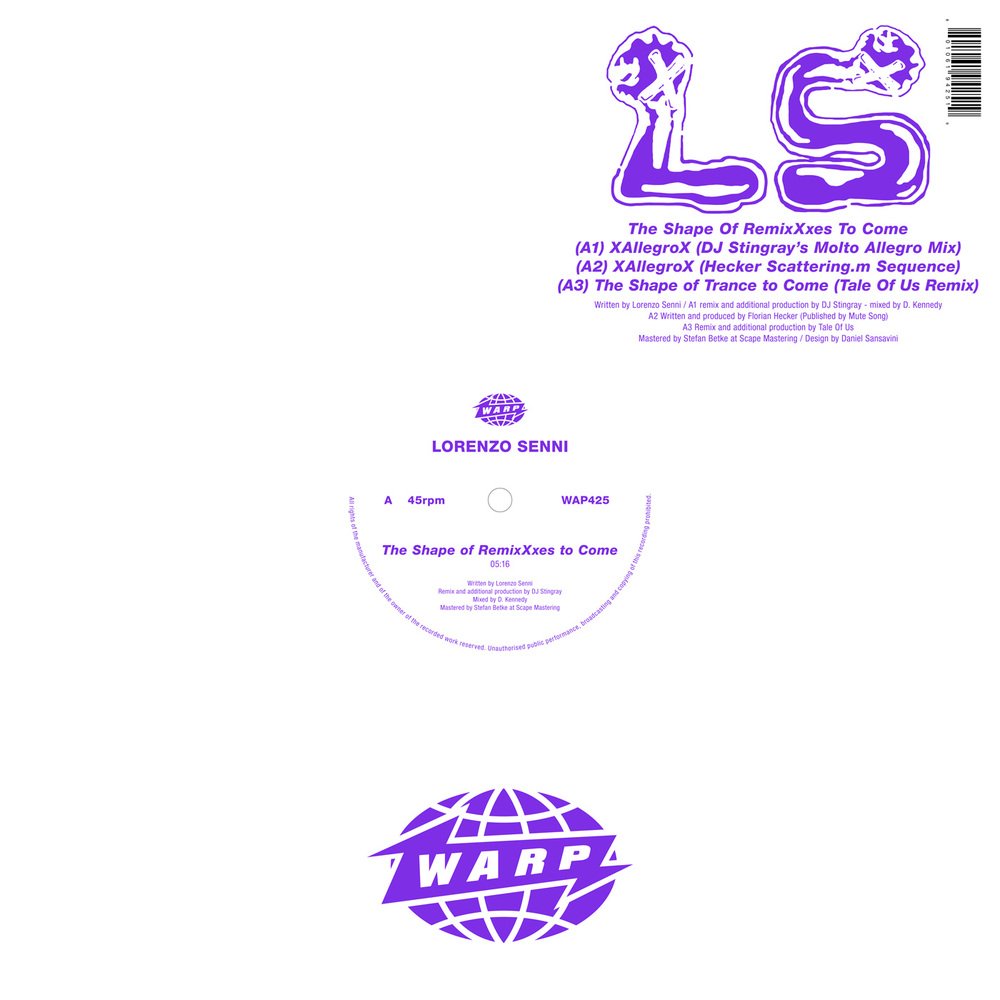 Edited by span, 13 June 2018 - 08:30 AM.